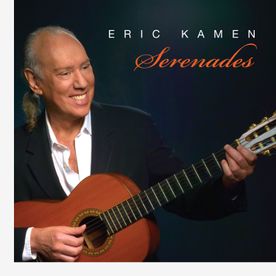 Eric Kamen is a New York City born-and-bred musician, composer and producer.
At 13 years old, like so many kids of his generation ... right up through today's generation, he jumped on the Rock 'n Roll band wagon, teaching himself to play guitar, bass and piano. By 14, his band got a gig opening for Richie Havens at Café Wha in Greenwich Village in NYC. Kamen recalls, "We were all so young, my mother had to drive us to the Club with all of our equipment, wait, and drive us home again!"
Eric's involvement with rock music continued throughout high school and college and beyond. After graduation from college, Eric took a year long tour of Europe and, from a musical perspective, was certainly an eye-opener! Kamen realized that young kids of his own generation were playing Rembetika in clubs in the Plaka in Athens or Flamenco in Spain - who were every bit as soulful as Jimi Hendrix made a deep and lasting impression, which is how Eric began idolizing Paco de Lucia.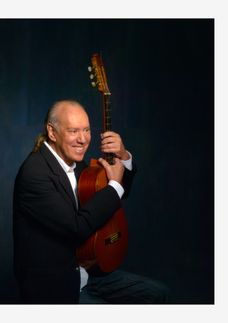 Kamen was also influenced by the early hip hop artists and producers of the 80s and 90s. "'Babyface is still my role model. No matter who else comes along - the Neptunes or Kanye, as gifted as they admittedly are! ... Babyface was the first to create modern R&B as we know it'."
Capitalizing on modern digital recording, Eric built his own digital home studio and started writing tracks and producing young R&B and Hip Hop artists and has done so for the last 15 years.
In a two-week break between producing engagements largely out of boredom, Eric recorded a CD using his own instrumental tracks from his work as a producer, but using his Spanish guitar instead of singers or rappers. He timidly put the tracks on Myspace in 2005 and was very surprised by the reaction. "Within a few months, I had well over 500,000 Myspace fans. This was a bigger reaction than we got from any of our R&B or Hip Hop artists," recalls Kamen back in the early days of social media.
Native Unit is Eric's debut instrumental album and was a big hit with the critics and fans alike. The project won numerous awards since it was released including MusesMuse.com's 'Best Instrumental CD of the Year,' as well as 'Best Instrumental Song of the Year' for the track "Mykonos At Midnight." The project is currently playing on numerous Internet and terrestrial radio stations and continues to sell quite well from fans all over the world.
Following on the success of Native Unit, Eric released two sequels to Native Unit and continues to develop this new style of World Fusion Urban Flamenco music. The CDs are entitled, "Eric 2.0," and his most recent CD, "The New Art of Urban Flamenco."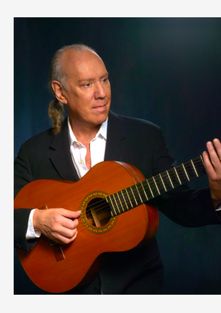 Kamen set his sites on creating a new style of music: one that captures the power and beauty of all of the music he has loved over his life. The music is, at the same time, beautiful and comforting yet intriguing and provoking and is very much its own thing. Most fans and critics comment that they've never heard anything quite like it as it contains a blend of very diverse influences that work so well together.
Putting 2-and-2 together, Eric understood that the global appeal of merging contemporary R&B beats with a more traditional 'old world' music sound held a great deal of appeal on a global scale.
Eric has been playing the flamenco guitar for most of his life and completely by ear. His latest, moving 4th album, Serenades, will be officially released September 2nd and will be available to purchase on iTunes, Amazon, and CD Baby. The music video for gypsy-laden single "The Lost Tribe" will be released in late July of 2014.
In a world so shattered by conflict, Eric's music is a message about the unity of mankind and the universal language of music.